The World's Most HIDEOUS RB8a!
Comments or additional information? Please email me.
November 18, 2012
Browsing through a junk box at CHICAGOPEX, I did a spit-take when I saw this stamp... absolutely HORRIFIC. But it was less than $10, so I bought it as a joke and showed it around, producing winces and cringing throughout the bourse. When I got it home, I put it up on eBay purely as a joke, but believe it or not it actually sold at a reasonable profit. The person who purchased it bought it as an experimentation project in philatelic restoration... Godspeed, Mr. Buyer, Godspeed...
Here is the auction listing description I used, as well as the pictures.
Unanimous winner of the 2012 CHICAGOPEX BazookaBarf Award.
Upon viewing this stamp, mothers covered the eyes of their children.
Phrase most often uttered upon seeing this stamp: "Sweet Mother of GOD!!!"
There is no truth to the rumour that a hazmat suit was required to view this stamp, although one is certainly recommended (not included in this auction).
This is, without a doubt, the absolute WORST RB8 known to mankind. It has creases, tears, stains, discoloring, short perfs, and who knows what other faults. It has no redeeming qualities whatsoever, other than the price. No one in their right mind would ever buy this stamp... :)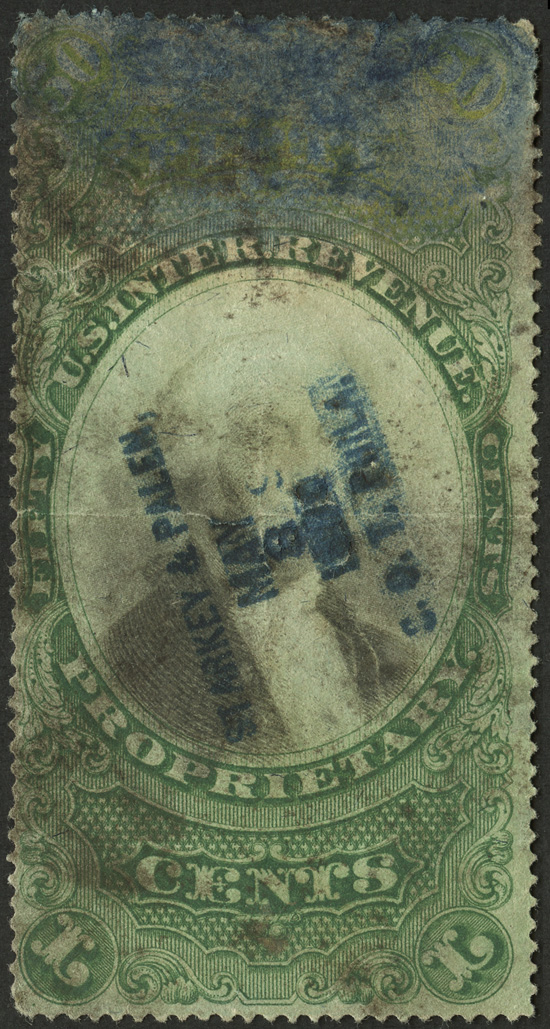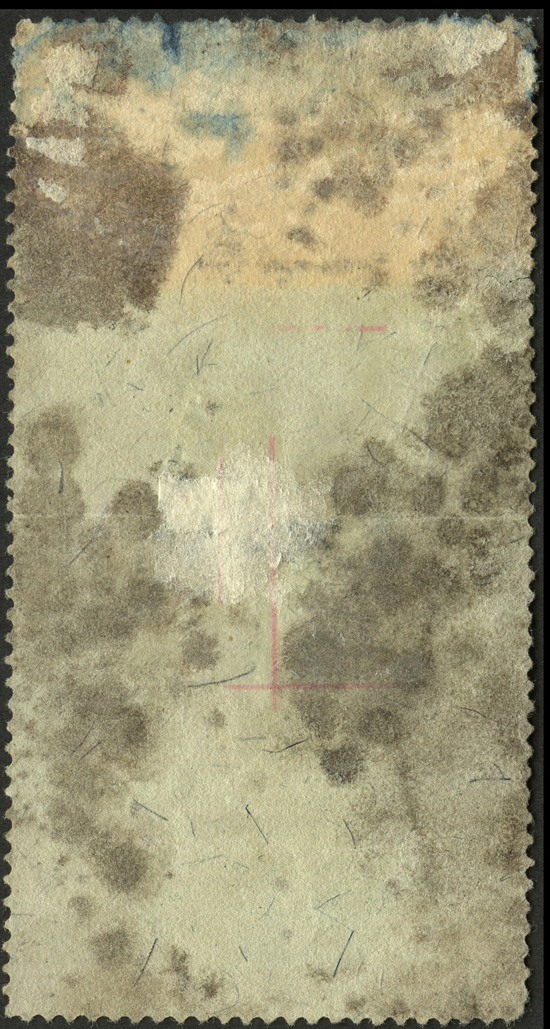 Comments or additional information? Please email me.