Revenue Stamped Mining Company Documents
Checks, scrip, and stock certificates from mining companies are highly sought after.
Click on any image below to pop up a window with more information and a zoomable high-resolution image.
Adventure Consolidated Copper Co.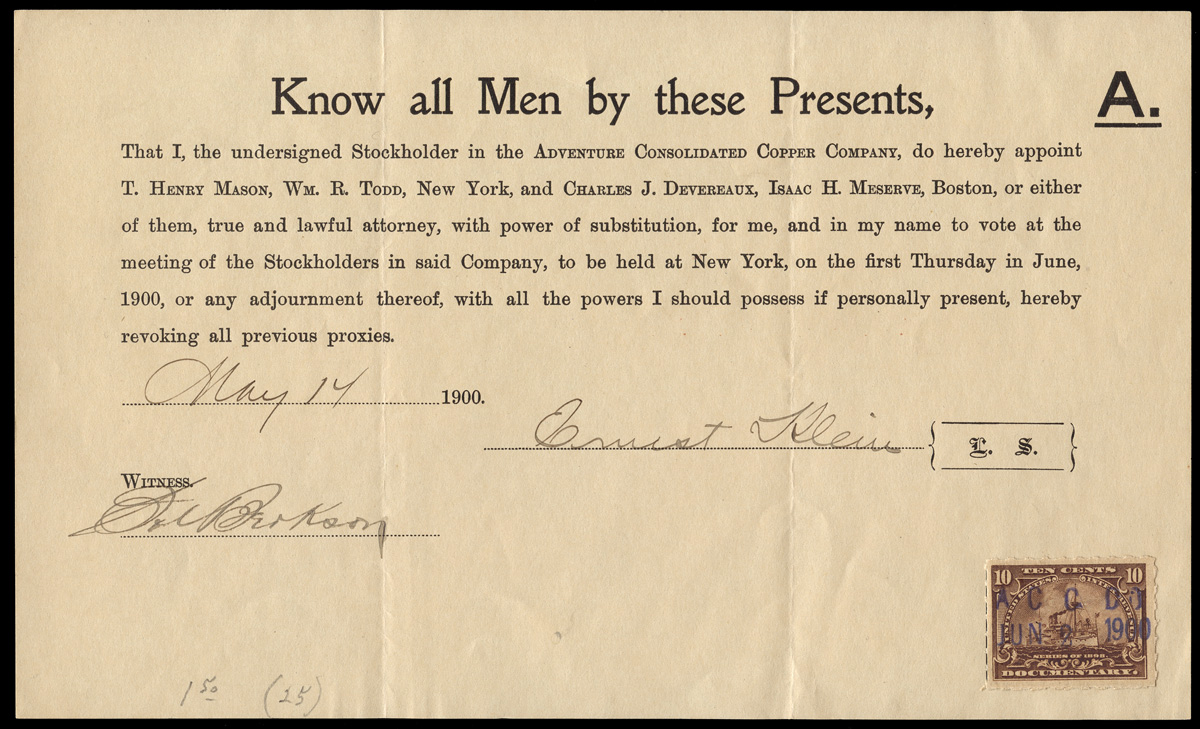 American Coal Co. of Allegheny County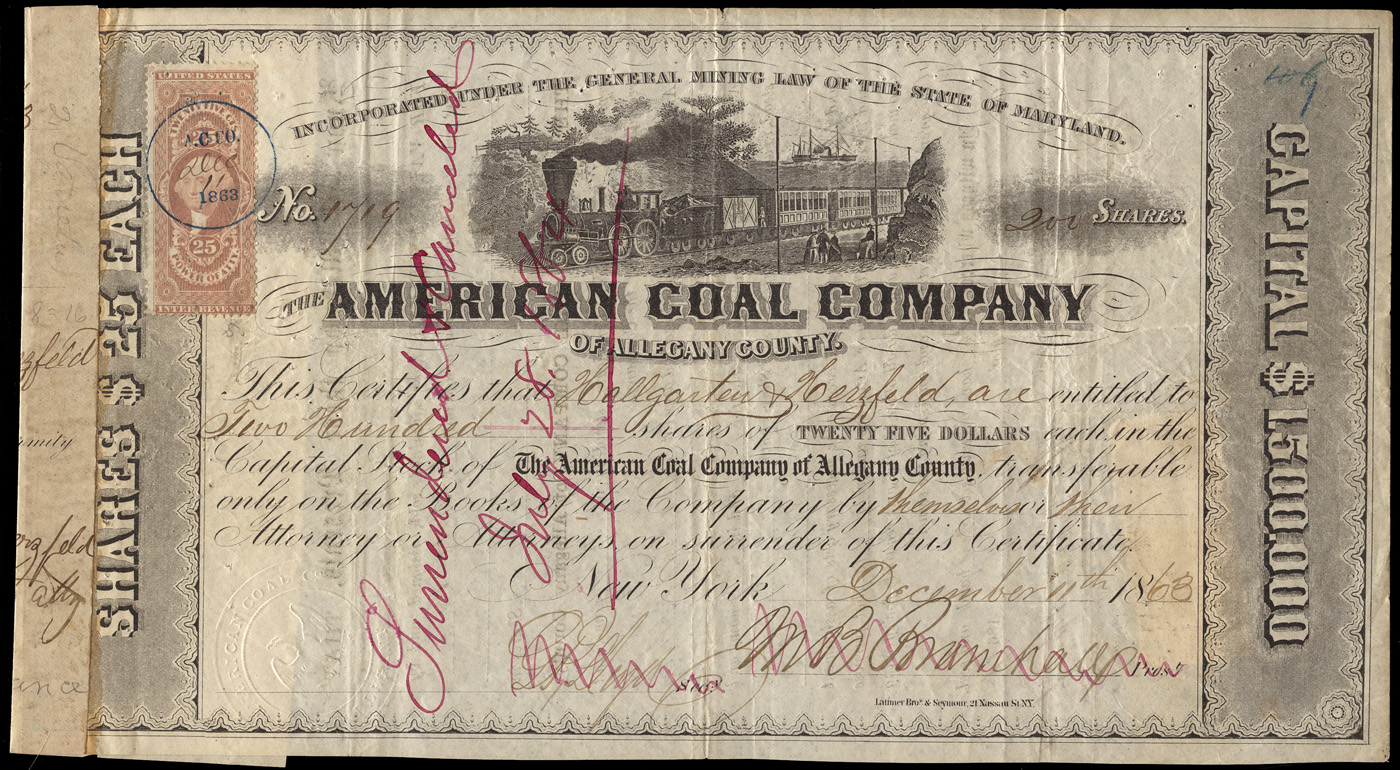 American Flag Mining Co. of Colorado

Baltic Mining Co.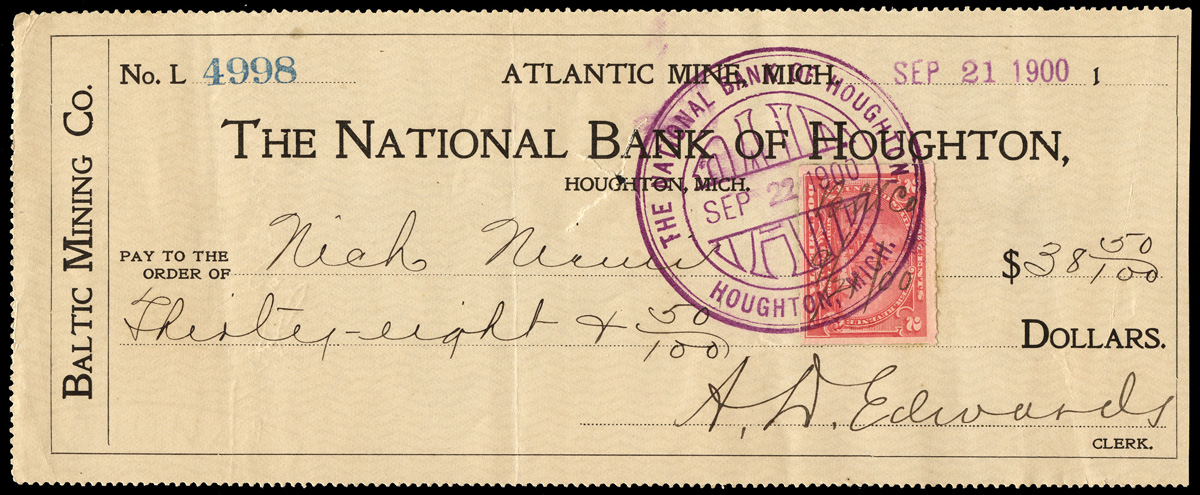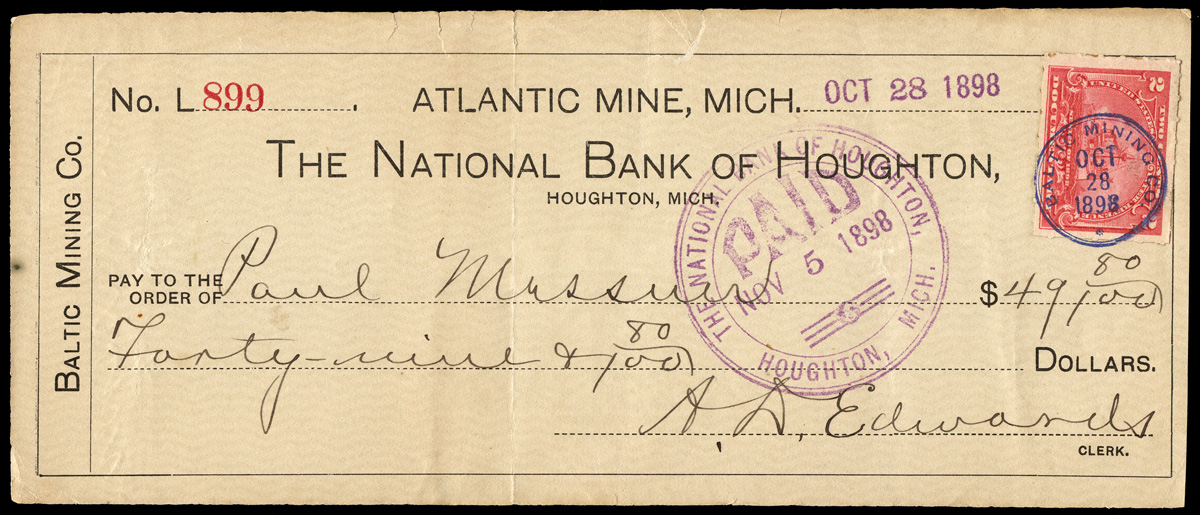 Bannock Ditch & Mining Co.

Buck Mountain Coal Co.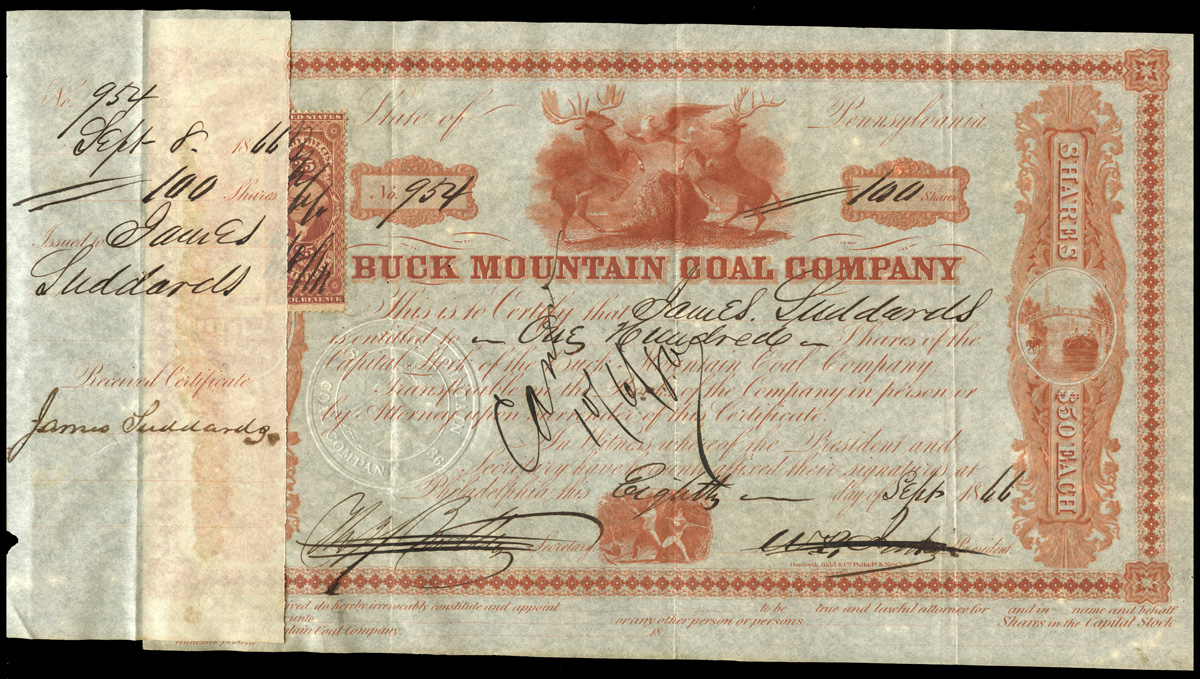 Cape Breton Coal Mining Co.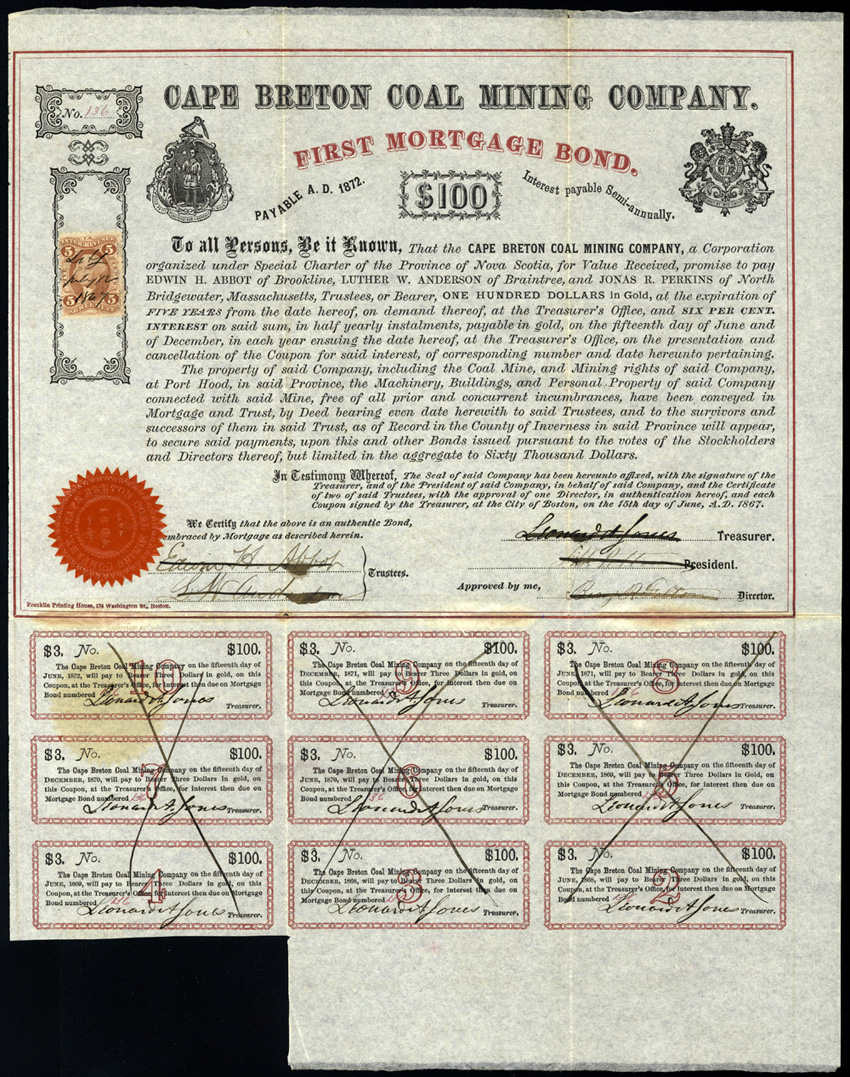 Chester Mining Co.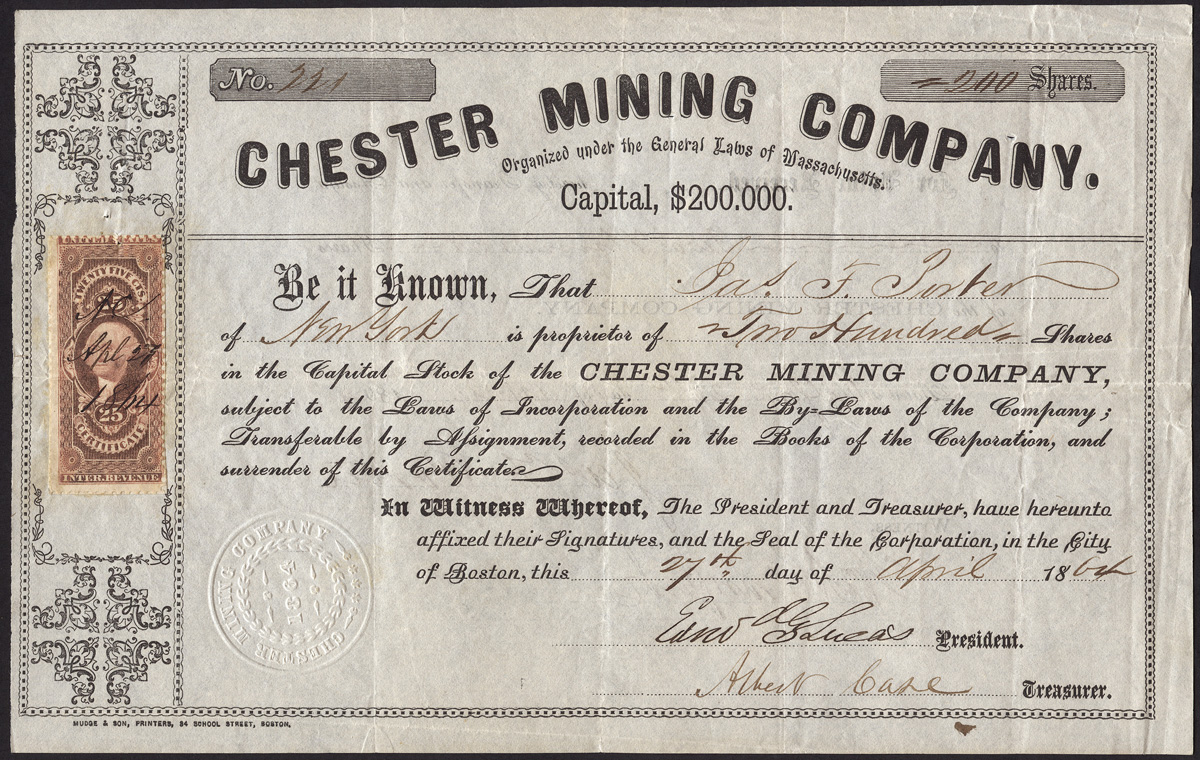 Consolidated Kansas City Smelting and Refining Co.

Consumer's Mutual Coal Co.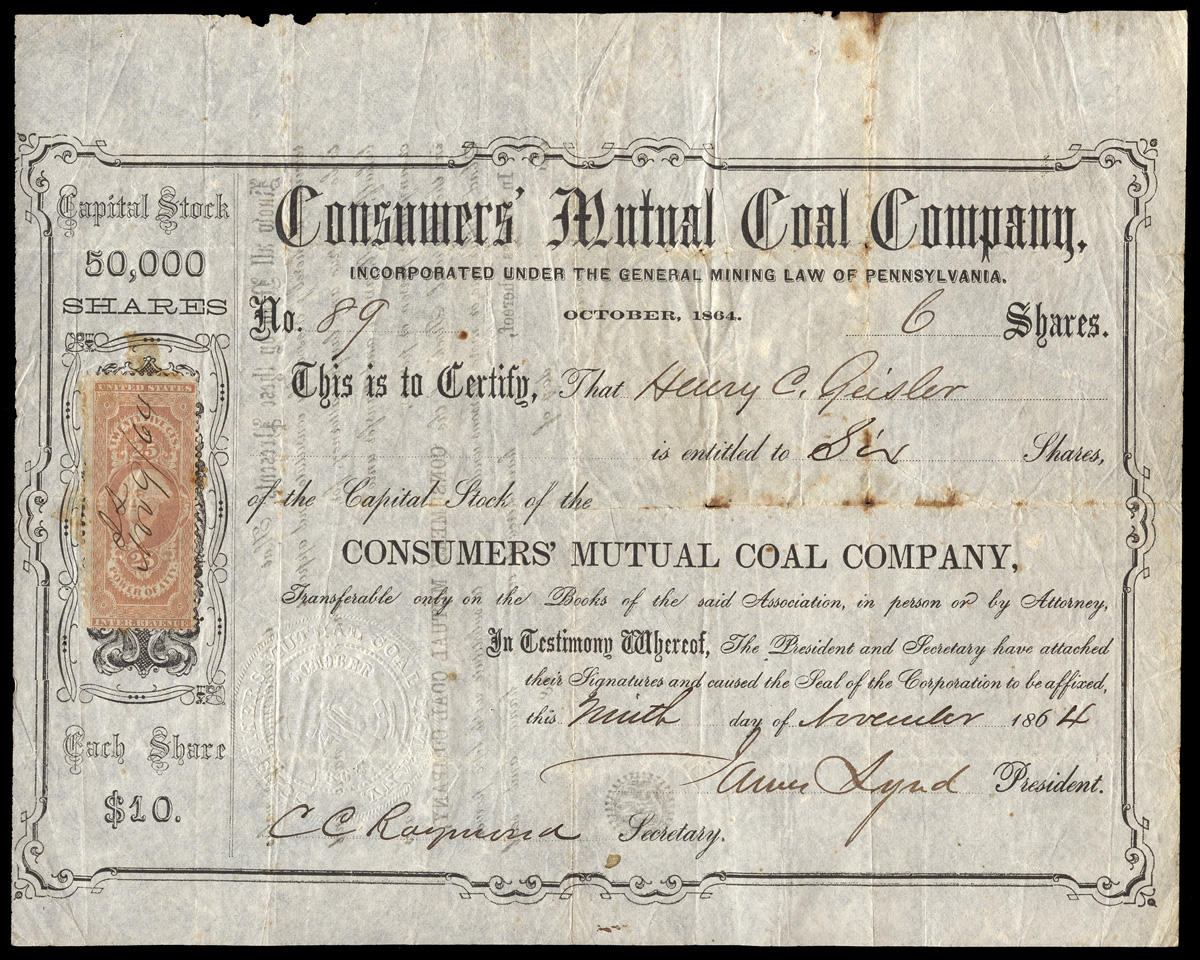 Delaware Mining Co. of Michigan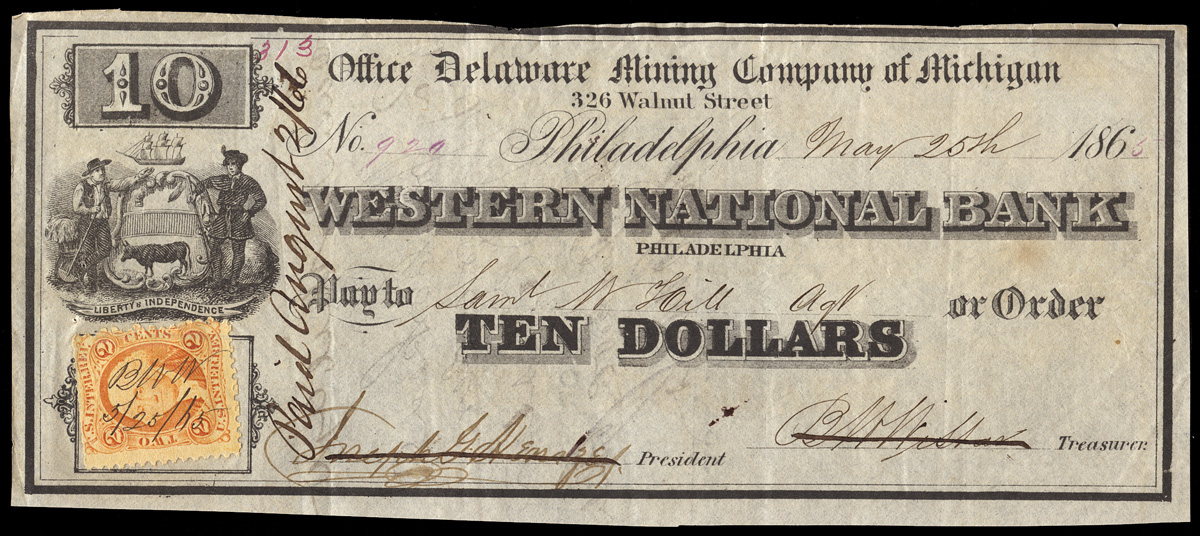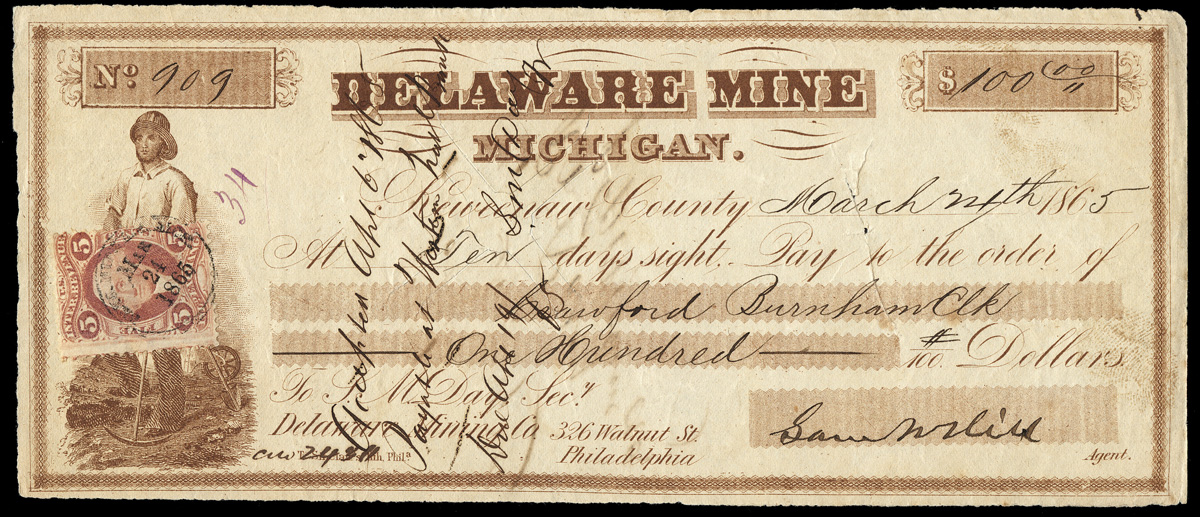 Eliza Mill and Mining Co.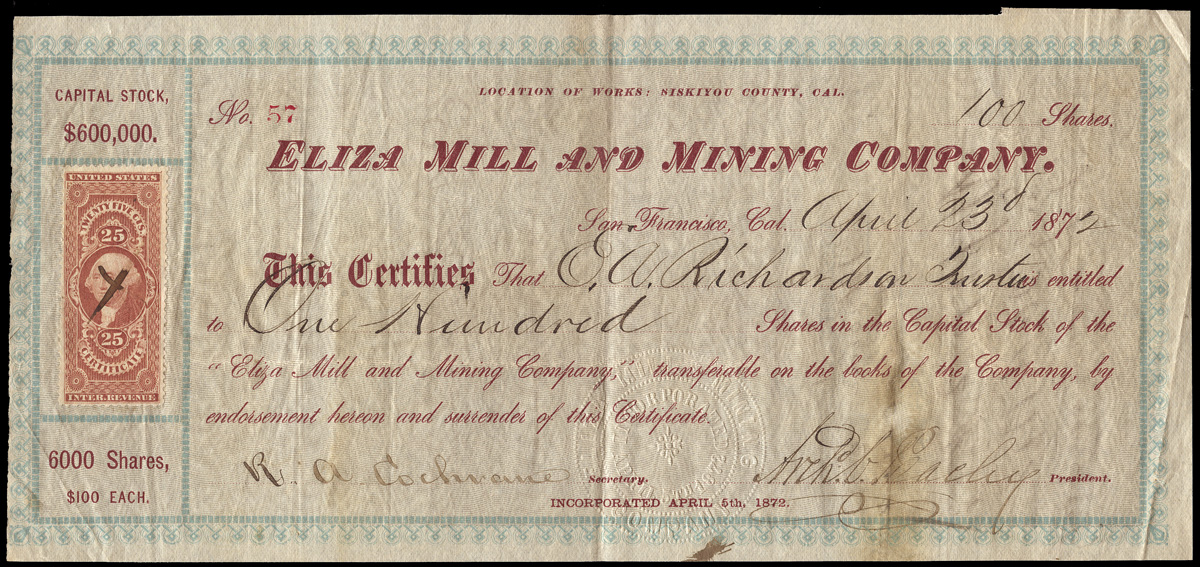 Green Mountain Coal Co.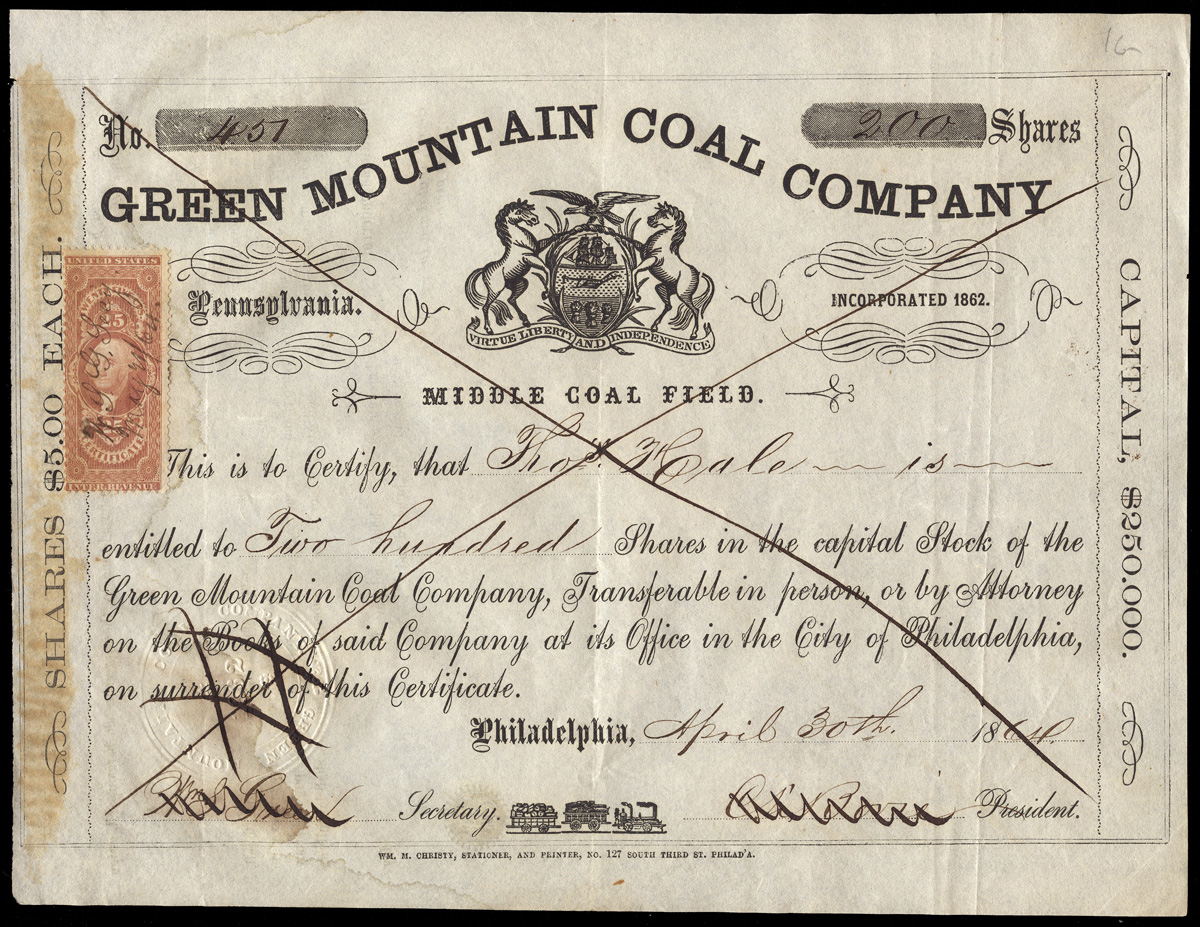 Isaac's Harbor Gold Co.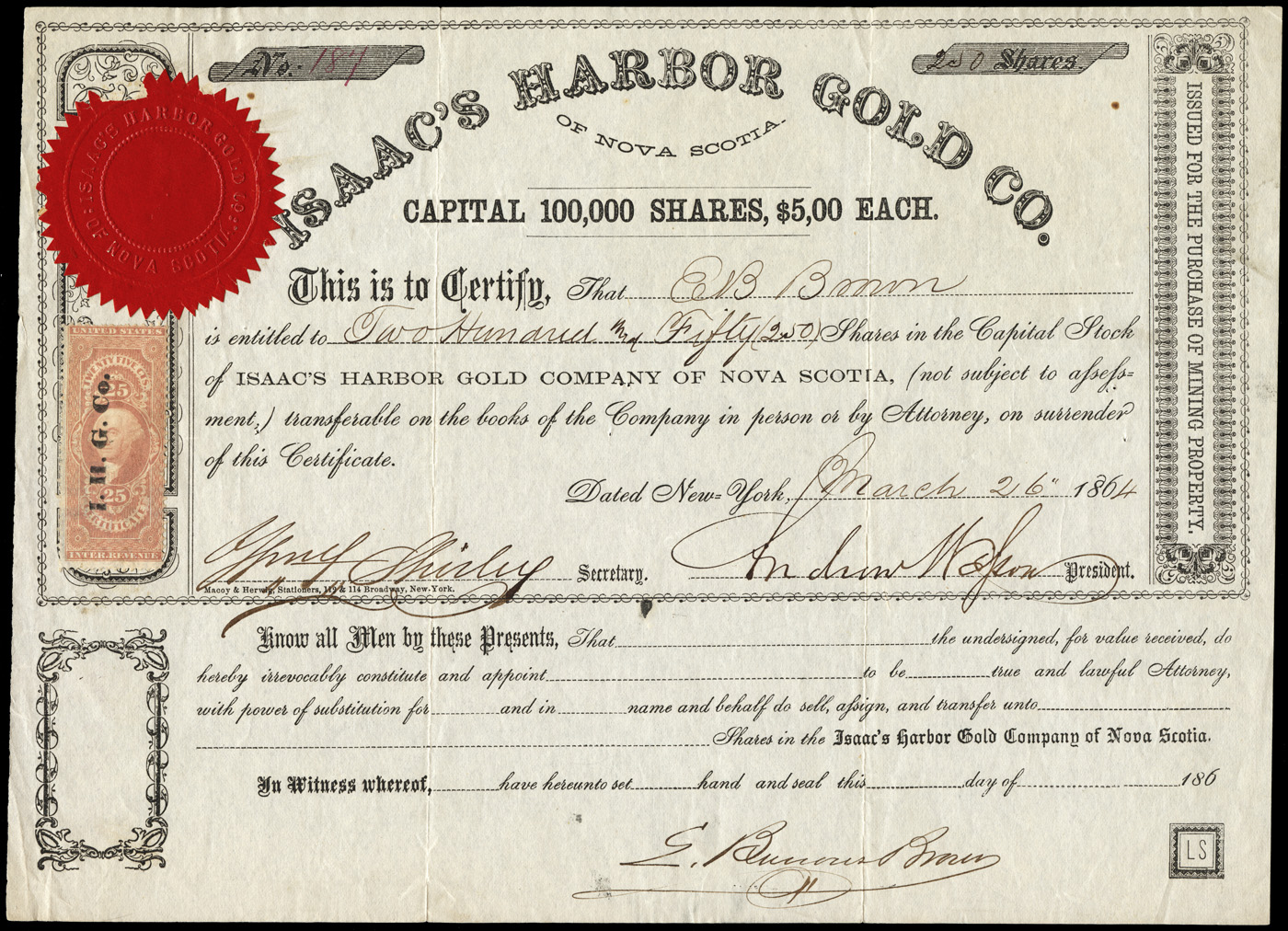 Mammoth Vein Coal and Iron Co.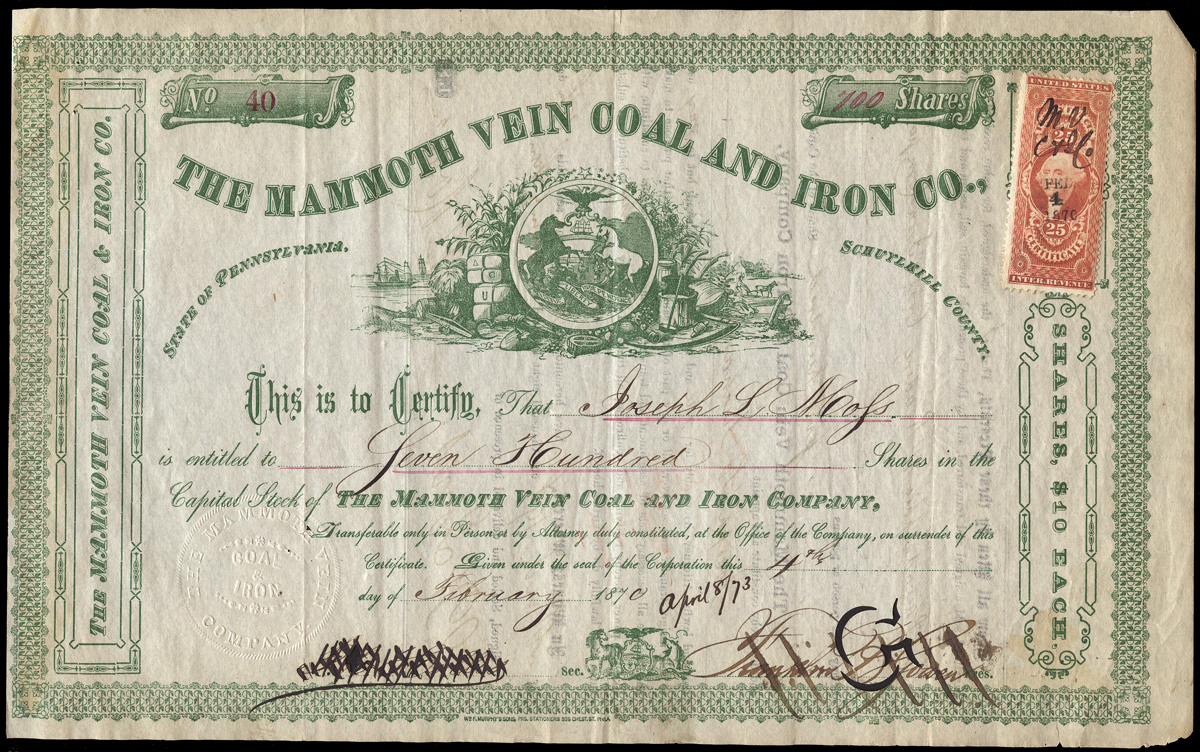 Newton Mining Co.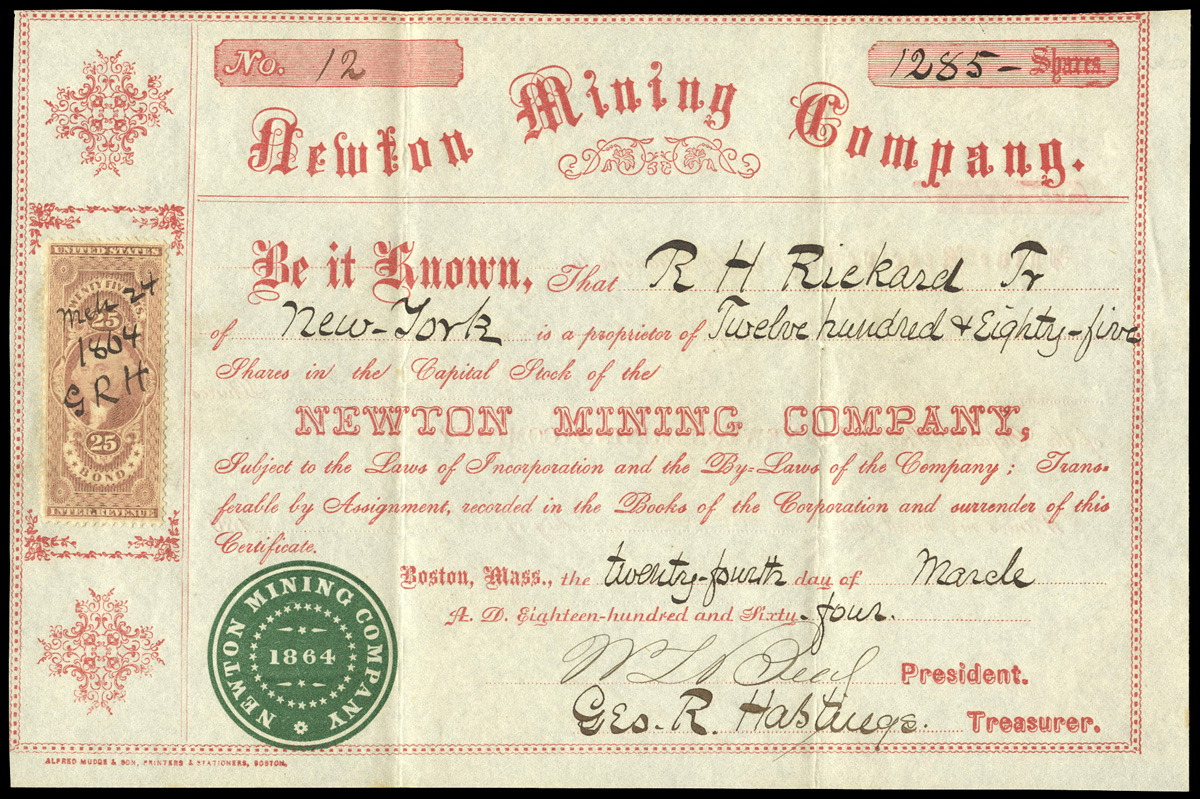 Pennsylvania Coal Co.

Pennsylvania Mining Co. of Michigan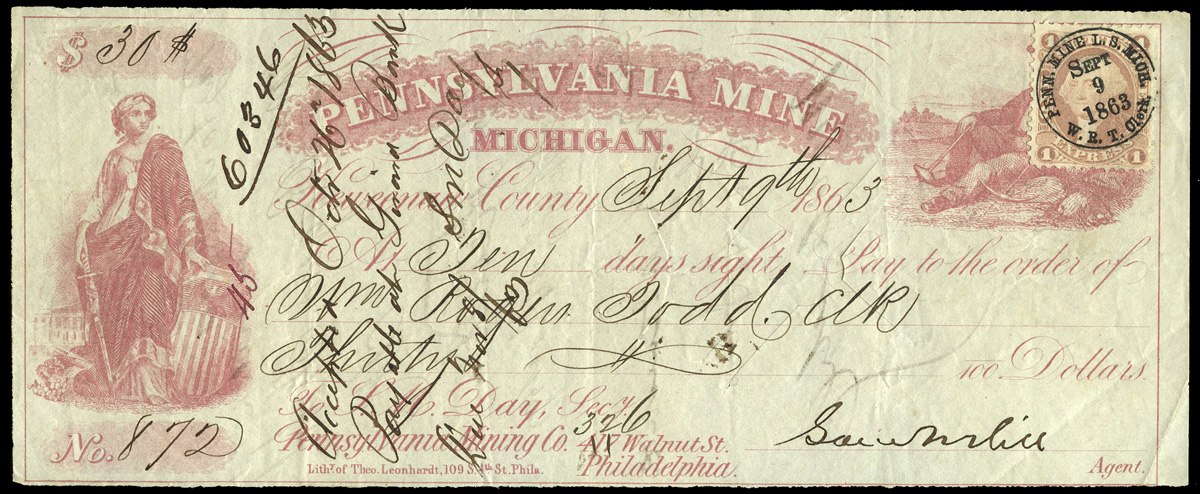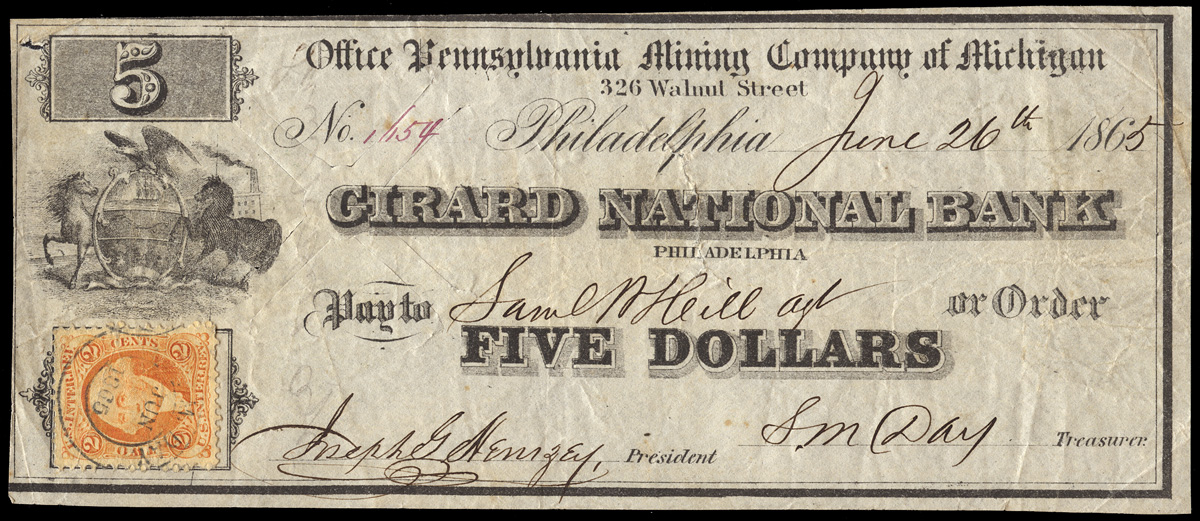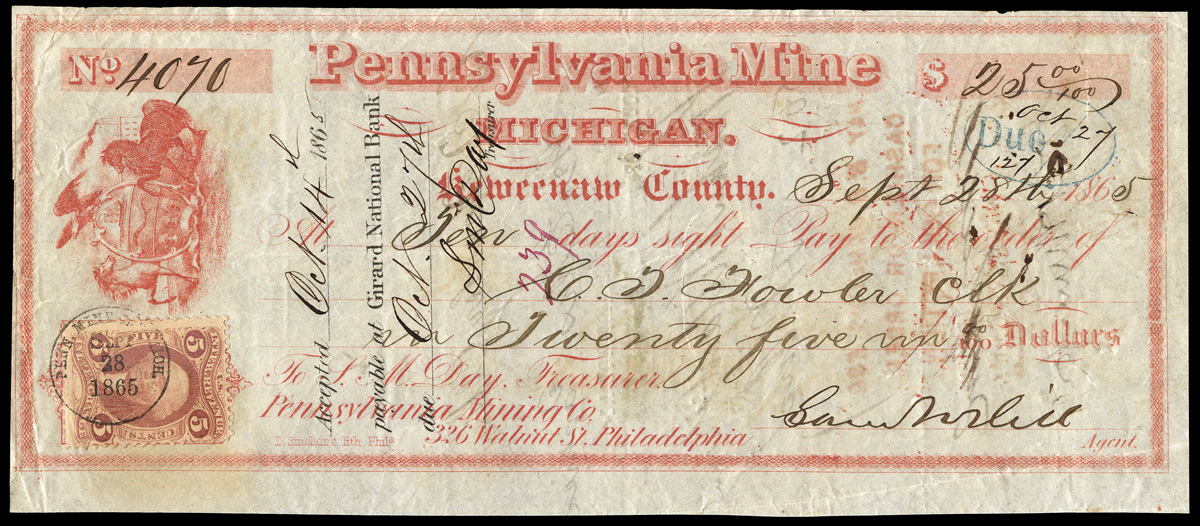 Phillips & Jordan Iron Co.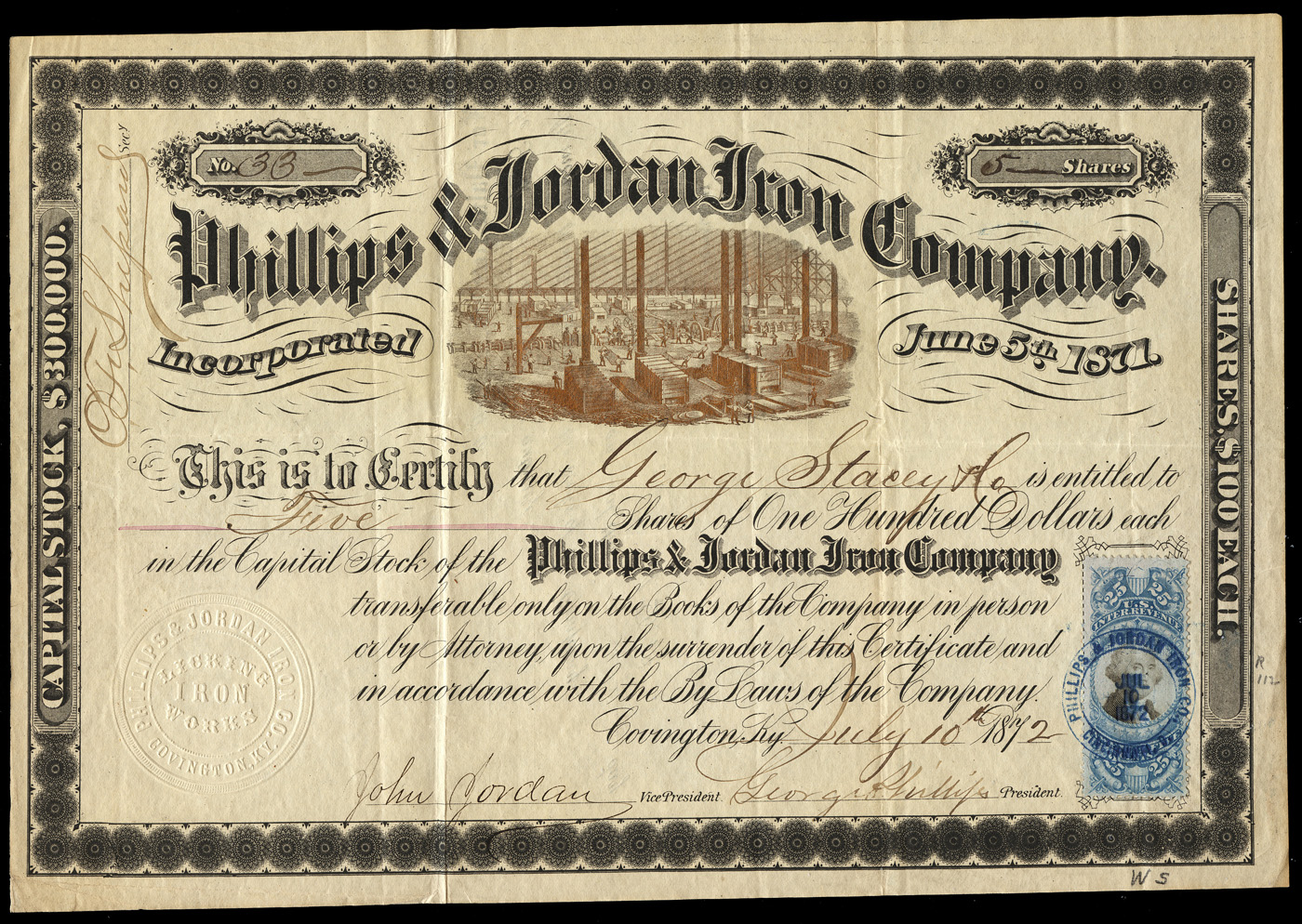 Preston Coal and Improvement Co.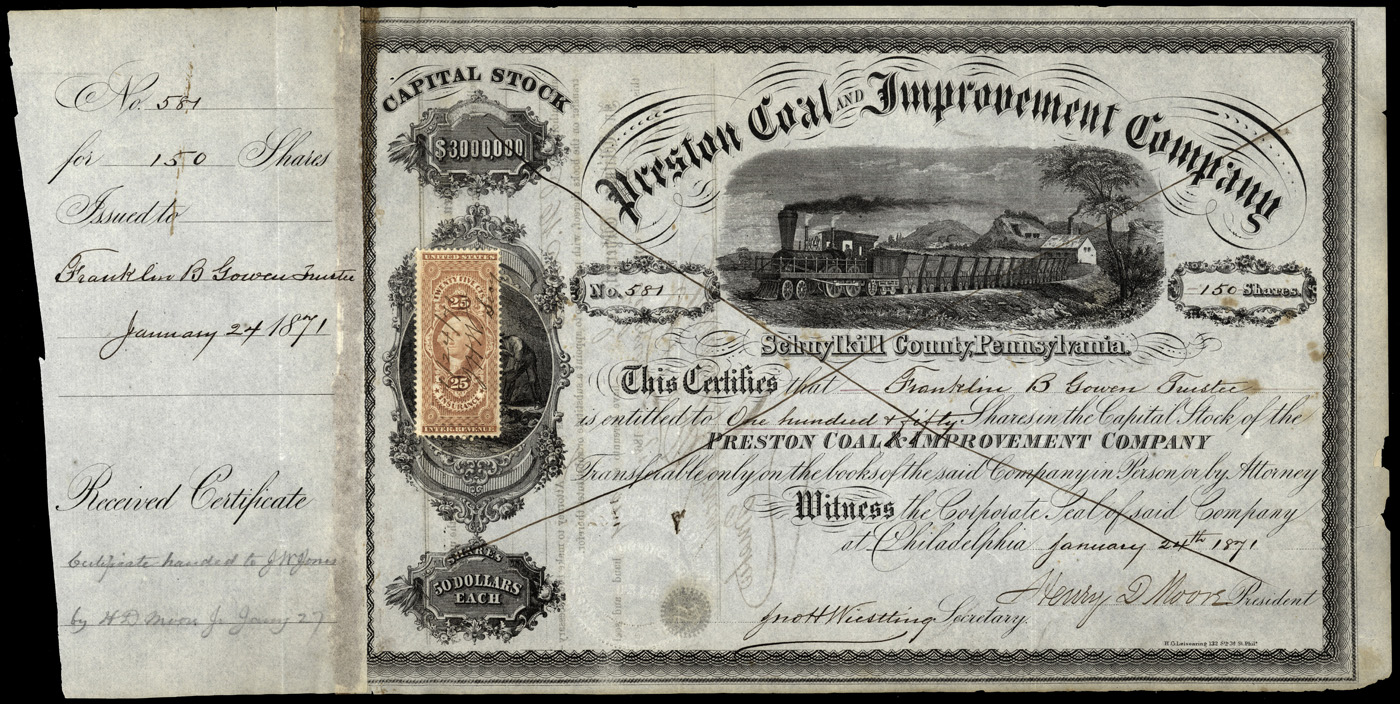 Quincy Mining Co. of Michigan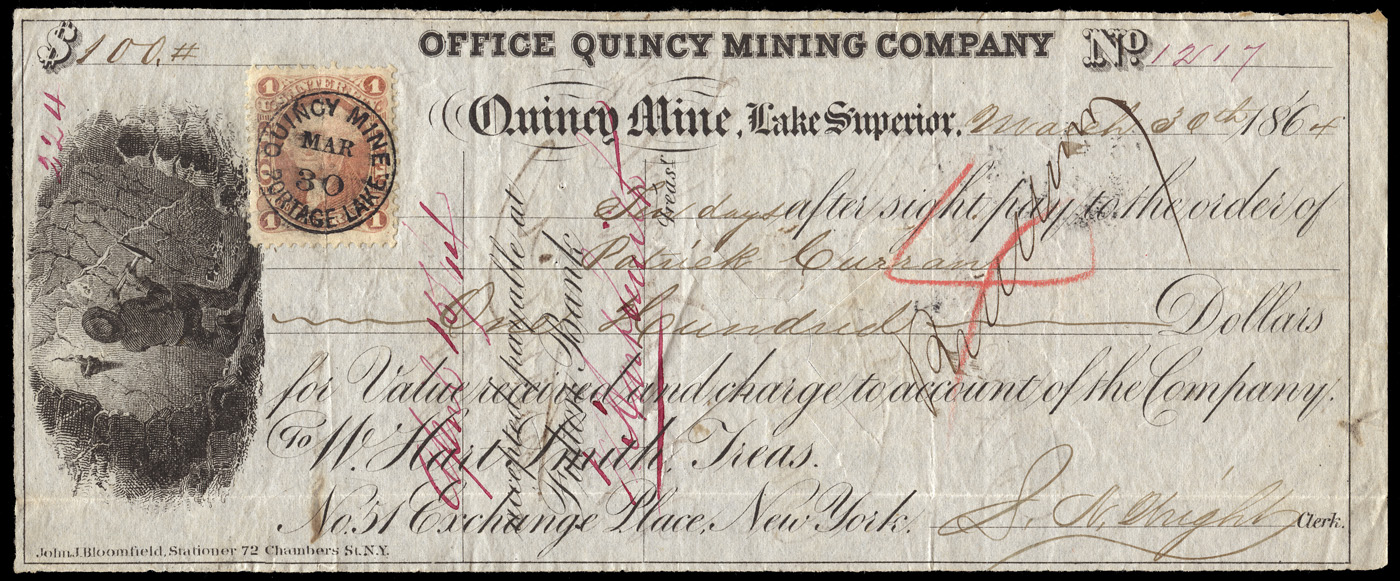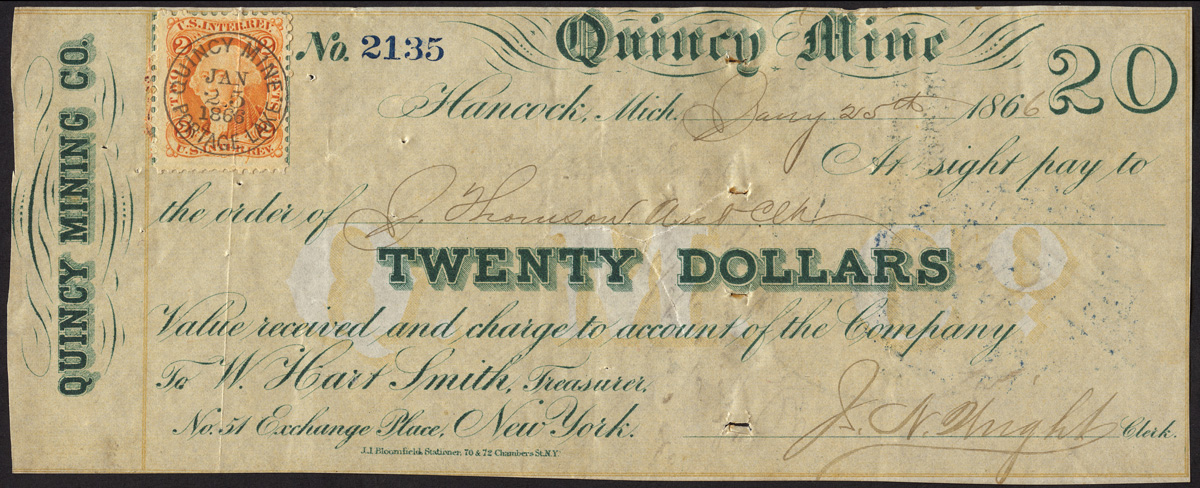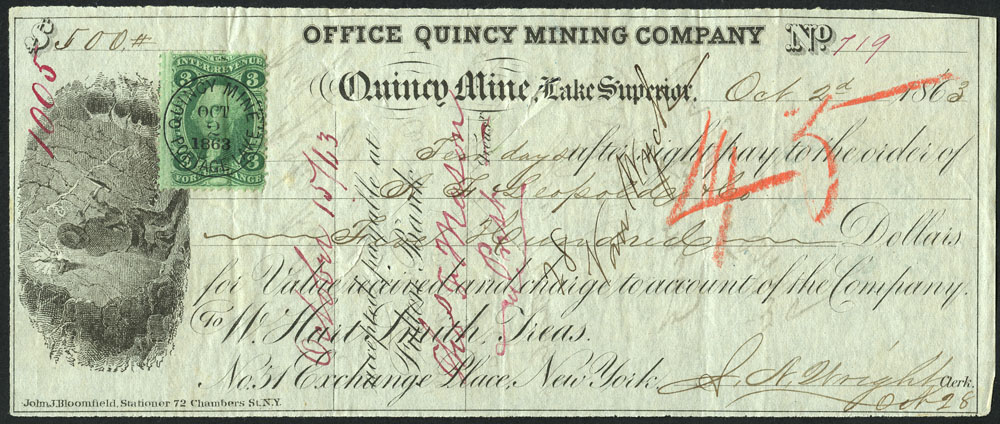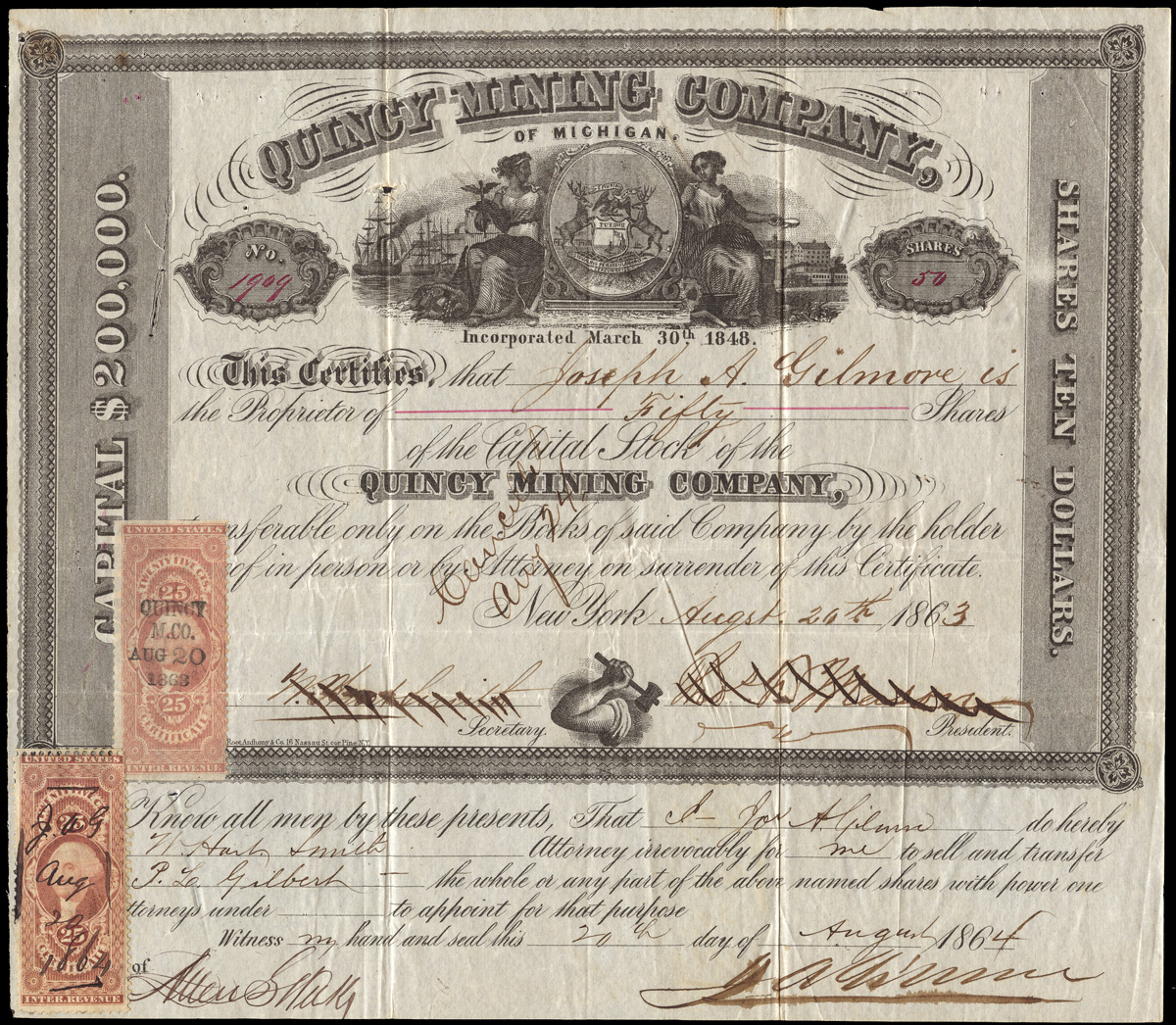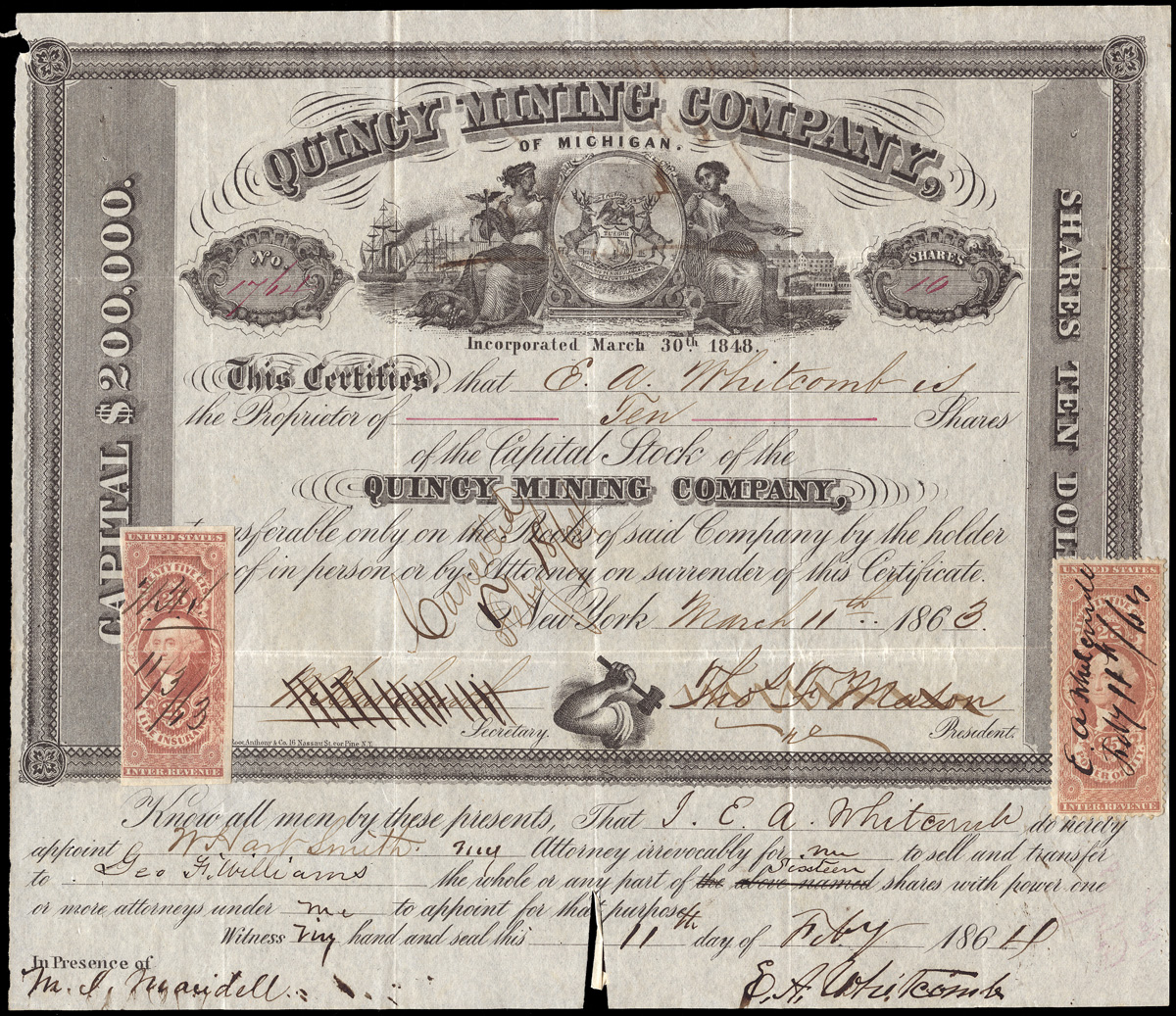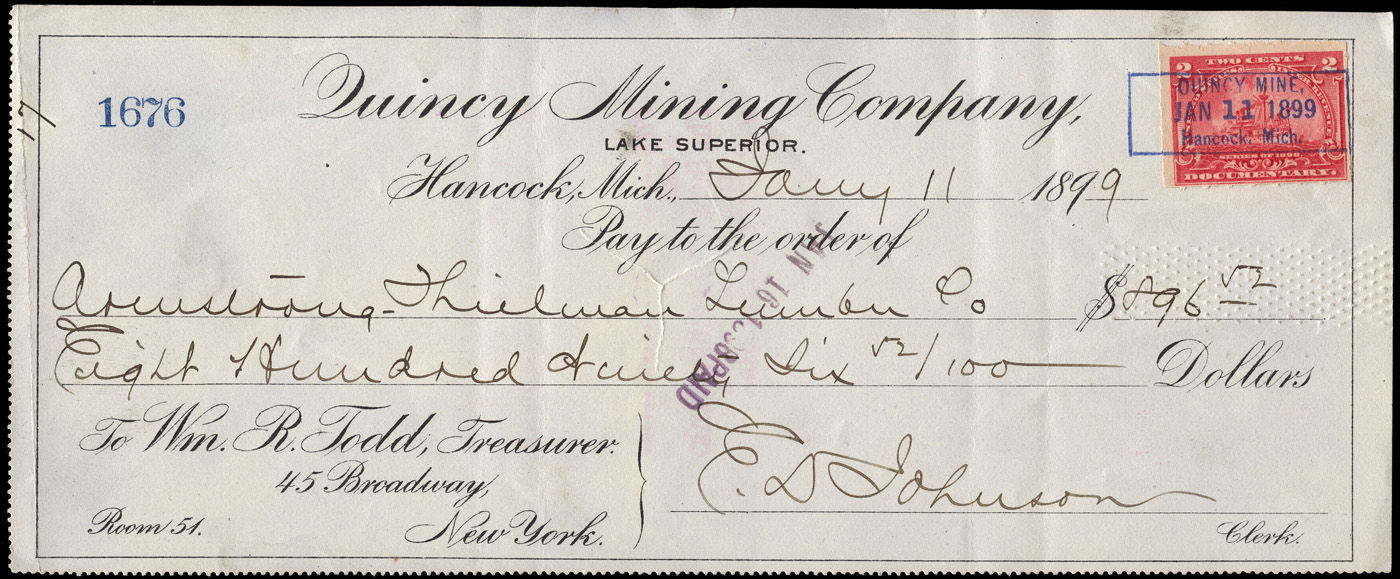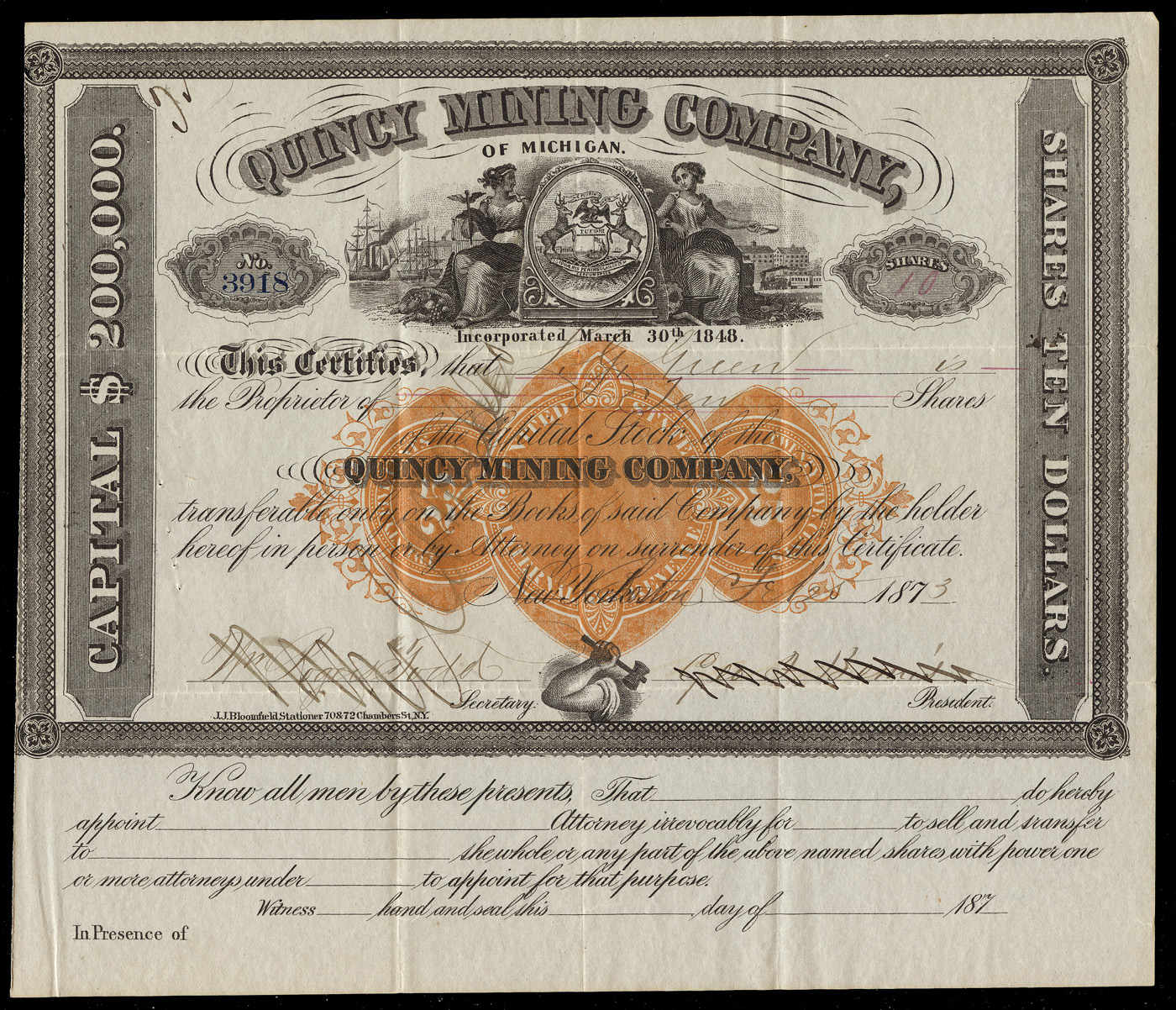 Rutland Marble Co.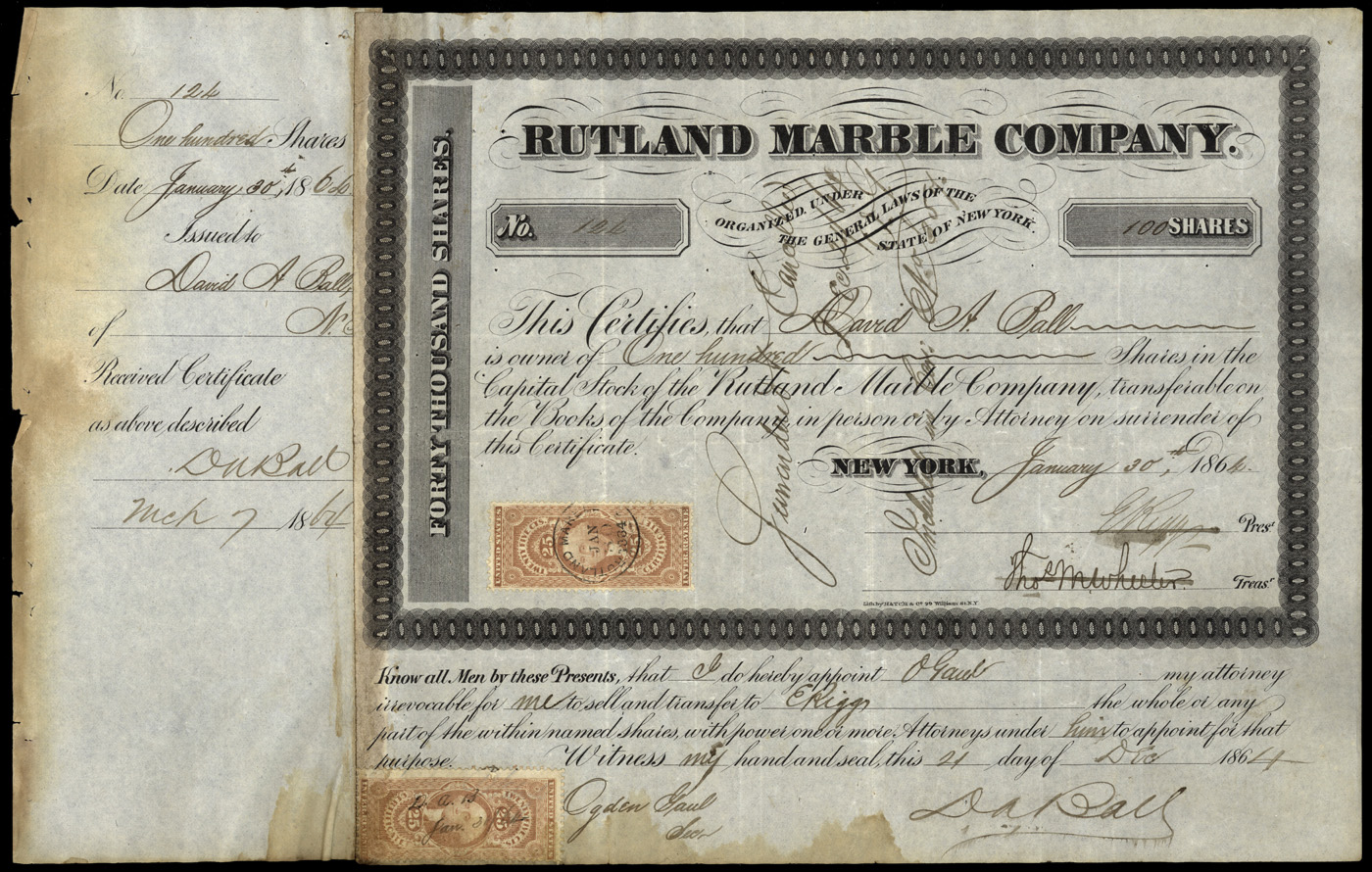 Triunfo Gold and Silver Mining Co.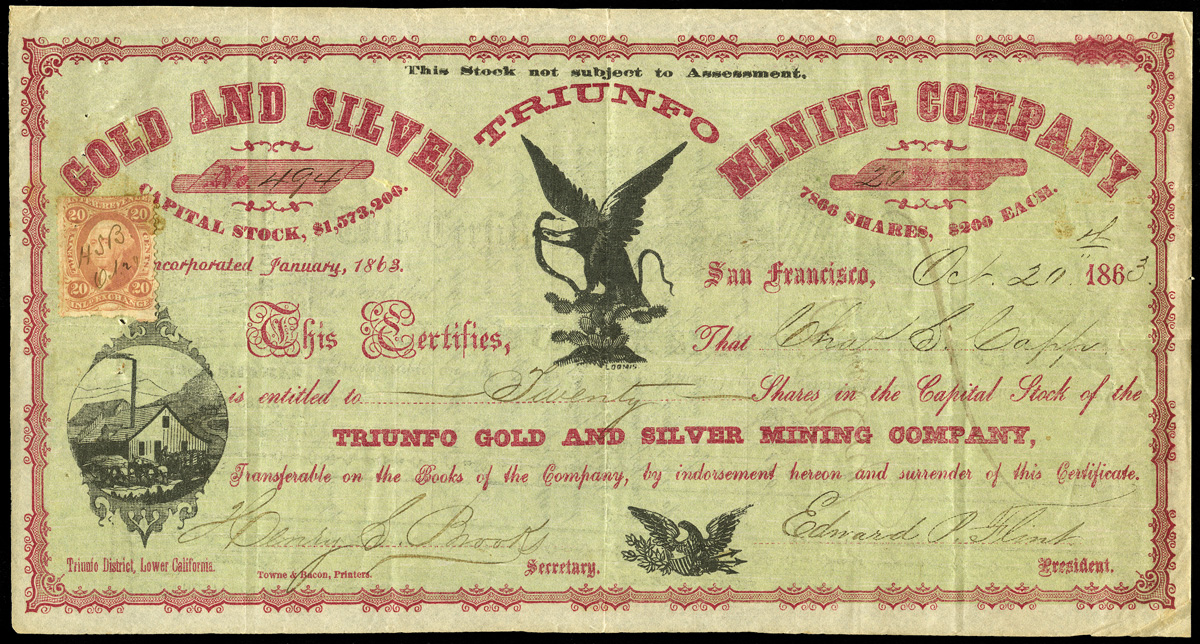 Washington Silver Mining Co.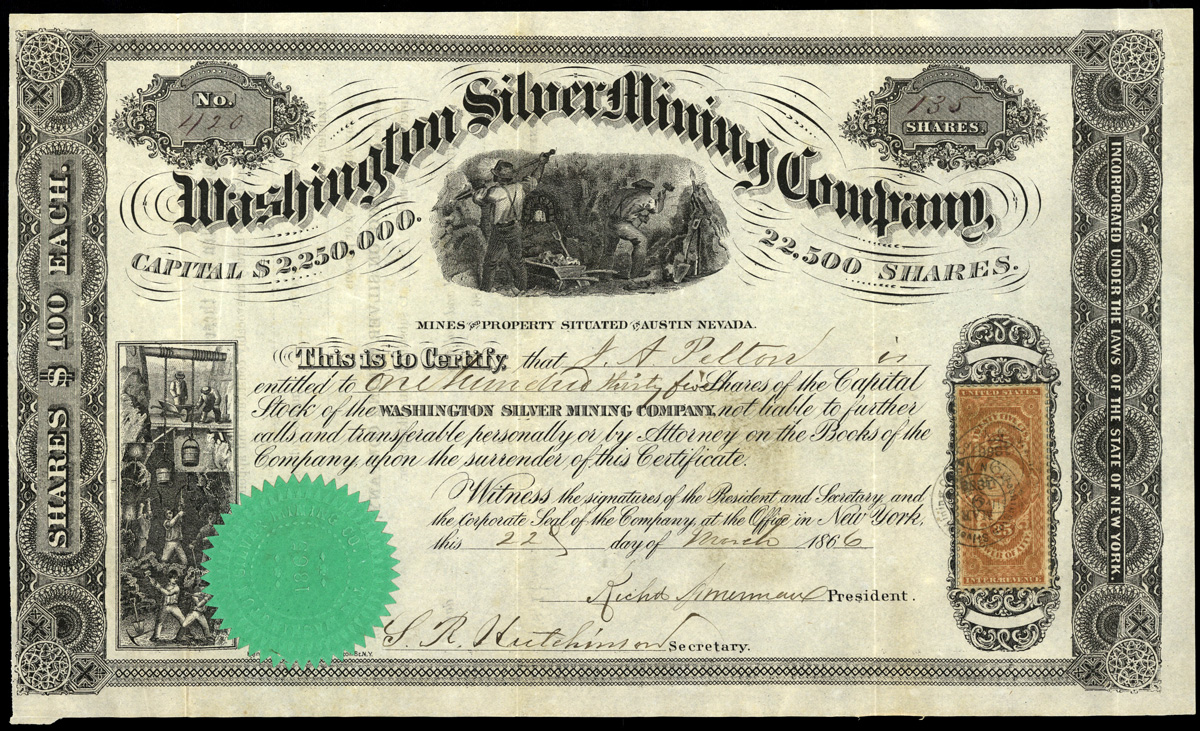 Wilkes-Barre Coal & Iron Co.