Scott Number: R24d Collection Reference No. for Communications: 1722
Denomination/Type: 5c Certificate, red, silk paper
2023 Scott Catalog Value: $ 150.00
Estimated Retail Value: $ 200.00 What is this?
Cancel Method: Manuscript
Cancel or Company Type: Unknown
Double transfer throughout entire stamp. Unlisted in Scott on silk paper; price listed is for regular paper. No silk fibres are visible on the back of the stamp, but one is clearly apparent on the face of the stamp running through the numeral 5 at lower right.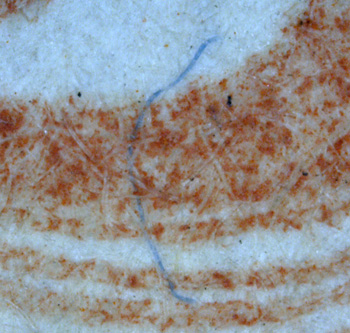 If you have any information or comments about this cancel or stamp, please email me.