Scott Number: R164 Collection Reference No. for Communications: 2717
Denomination/Type: 2c carmine rose, rouletted 5.5
Estimated Retail Value: $ 15.00 What is this?
Cancel Method: Handstamped - Ornate/Complex
Cancel Color: Magenta/Purple
Cancel Date: November 21, 1898
Cancel or Company Type: Manufacturer/Industrial Trade
Company: H.B. Smith Co.
City: Westfield
State: Massachusetts
Nice ornate handstamp cancel. H.B. Smith was a boiler manufacturer. Note the image of a boiler at the center of the check in brown (enlarged below).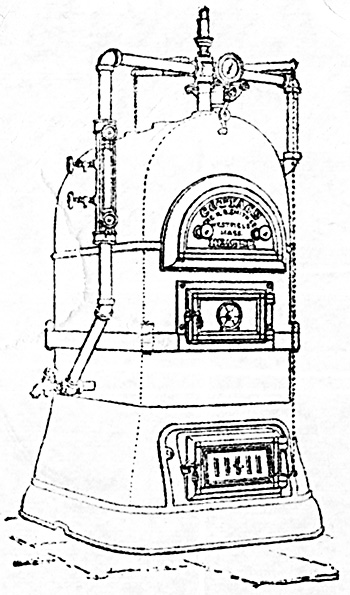 If you have any information or comments about this cancel or stamp, please email me.