Scott Number: R34c Collection Reference No. for Communications: 2775
Denomination/Type: 10c Contract, blue, perforated
2023 Scott Catalog Value (for a single stamp): $ 0.50

Estimated Retail Value: $ 400.00 What is this?
Cancel Method: Handstamped - Circle
Cancel Color: Black
Cancel Date: September 26, 1867
Cancel or Company Type: Insurance Company/Agent
Company: PA Mutual Horse Thief Detecting & Ins. Co.
City: York
State: Pennsylvania
A wonderful document! The embossed seal is an especially nice graphic. Accompanying advertising cover that originally contained the insurance policy. Tolman P-47.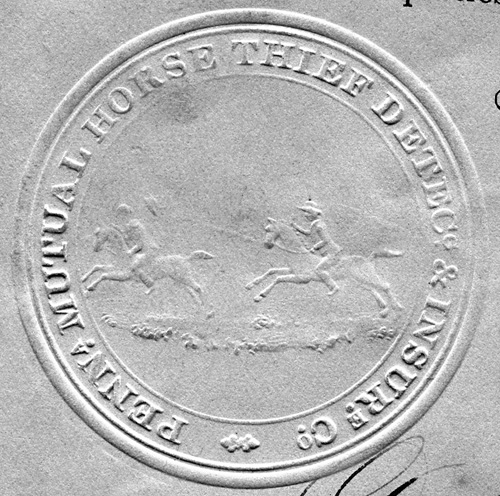 If you have any information or comments about this cancel or stamp, please email me.