Scott Number: R22c Collection Reference No. for Communications: 2826
Denomination/Type: 4c Proprietary, purple, perforated
2023 Scott Catalog Value (for a single stamp): $ 8.50

Estimated Retail Value: $ 50.00 What is this?
Cancel Method: Handstamped - Circle
Cancel Color: Black
Cancel or Company Type: Druggist/Pharmacist/Patent Medicine
Caudichaud's (or Gaudichaud's) Compound Extract of Sandalwood. See also this image for the alternate spelling.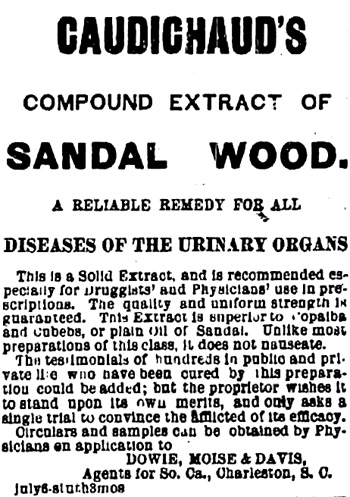 If you have any information or comments about this cancel or stamp, please email me.