Scott Number: R86c Collection Reference No. for Communications: 4681
Denomination/Type: $3 Manifest, green, perforated
2023 Scott Catalog Value (for a single stamp): $ 55.00

Estimated Retail Value: $ 100.00 What is this?
Cancel Method: Multiple cancel types
Cancel Date: March 18, 1868
Cancel or Company Type: Railroad
Company: Lehigh Valley Railroad Co.
City: Philadelphia
State: Pennsylvania
Unusual combination of blue circular handstamp and very ornately printed large boxed cancel. Not document offset, since it is not reversed. Not listed in Tolman.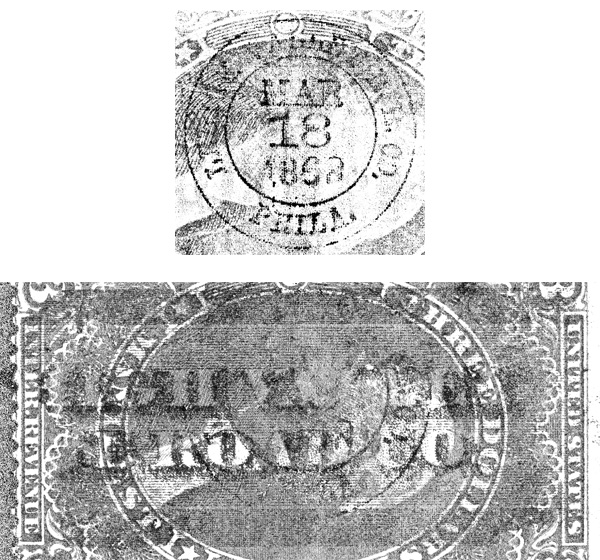 If you have any information or comments about this cancel or stamp, please email me.