Scott Number: R32c Collection Reference No. for Communications: 5103
Denomination/Type: 10c Bill of Lading, blue, perforated
2023 Scott Catalog Value (for a single stamp): $ 1.75

Estimated Retail Value: $ 50.00 What is this?
Cancel Method: Handstamped - Circle
Cancel Color: Red
Cancel or Company Type: Unknown
Company: Tong Soong & Co.
City: San Francisco
State: California
Extremely unusual cancel, that at first glance just looks like a muddy indeterminate cancel. Running the image through analysis software reveals a cancel with Chinese characters in the center.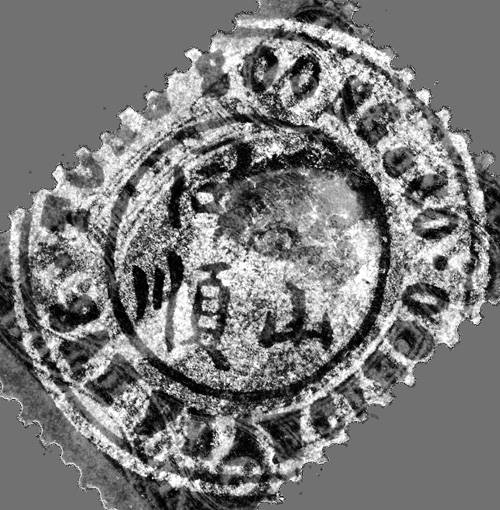 If you have any information or comments about this cancel or stamp, please email me.