Scott Number: R44c Collection Reference No. for Communications: 5305
Denomination/Type: 25c Certificate, red, perforated
2023 Scott Catalog Value (for a single stamp): $ 0.50

Estimated Retail Value: $ 45.00 What is this?
Cancel Method: Handstamped - Oval
Cancel Color: Black
Cancel or Company Type: Bank/Banker/Broker
Company: The Farmer's Bank of Washington County
City: Fort Edward
State: New York
Ornate oval bank cancel with fancy text placement.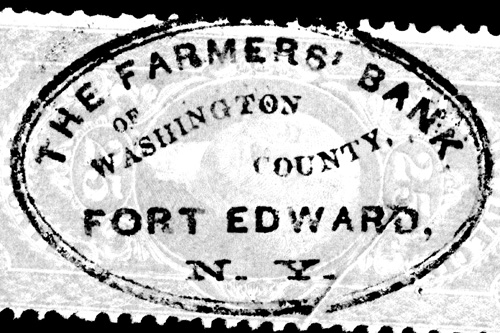 If you have any information or comments about this cancel or stamp, please email me.