Scott Number: R36a Collection Reference No. for Communications: 5316
Denomination/Type: 10c Inland Exchange, blue, imperforate
2023 Scott Catalog Value: $1700.00
Estimated Retail Value: $ 350.00 What is this?
Cancel Method: Handstamped - Ornate/Complex
Cancel Color: Black
Cancel or Company Type: Merchant
City: Philadelphia
State: Pennsylvania
This one is a travesty... a vertical pair of R36a with a large-format clotheir handstamp cancel. Sadly, it has a piercing (document was stacked on a spindle on a clerk's desk) which results in severe tears to both stamps. It would have been a great showpiece otherwise.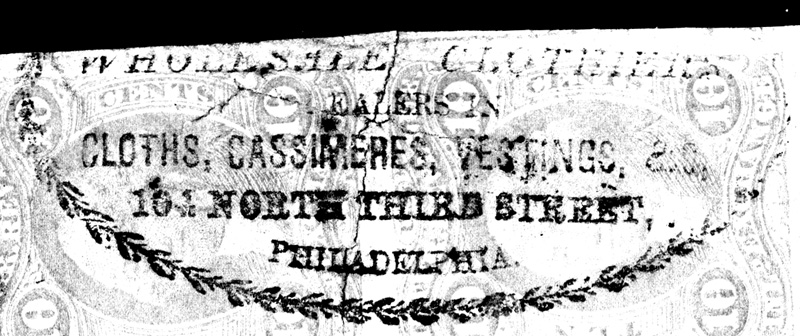 If you have any information or comments about this cancel or stamp, please email me.