Scott Number: RB67 Collection Reference No. for Communications: 5322
Denomination/Type: Proprietary: 3c dark blue, watermark 191R, perf. 11
2023 Scott Catalog Value: $ 280.00
Estimated Retail Value: $ 350.00 What is this?
Cancel Method: Handstamped - Boxed
Cancel Color: Magenta/Purple
Cancel Date: August 31, 1921
Cancel or Company Type: Unknown
Company: W. J. D.
Reconstructed block of 4 (two horizontal pairs) double impression. Only listed as mint in Scott, no listing for used. Value shown is for 4 singles.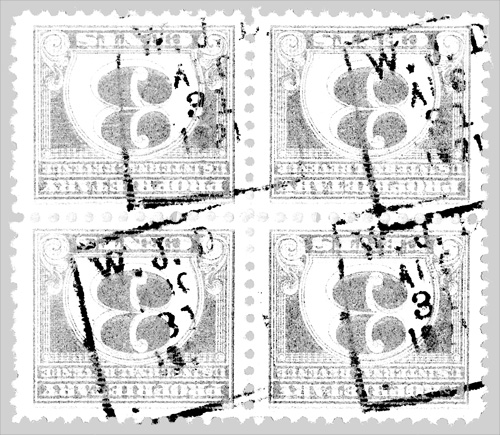 If you have any information or comments about this cancel or stamp, please email me.