Scott Number: R21c Collection Reference No. for Communications: 5740
Denomination/Type: 4c Playing Cards, slate, perforated
2023 Scott Catalog Value (for a single stamp): $ 700.00

Estimated Retail Value: $ 500.00 What is this?
Cancel Method: Handstamped - Design/Symbol
Cancel Color: Black
Cancel or Company Type: Playing Card Company
Company: Thomas Groom & Co.
City: Boston
State: Massachusetts
Very rare negative eagle handstamp cancel, one of only 4 known examples across all stamp denominations, all of which are faulty. Stamp has been repaired and reperfed. Thomas Groom & Co. was a stationer and importer of De La Rue playing cards.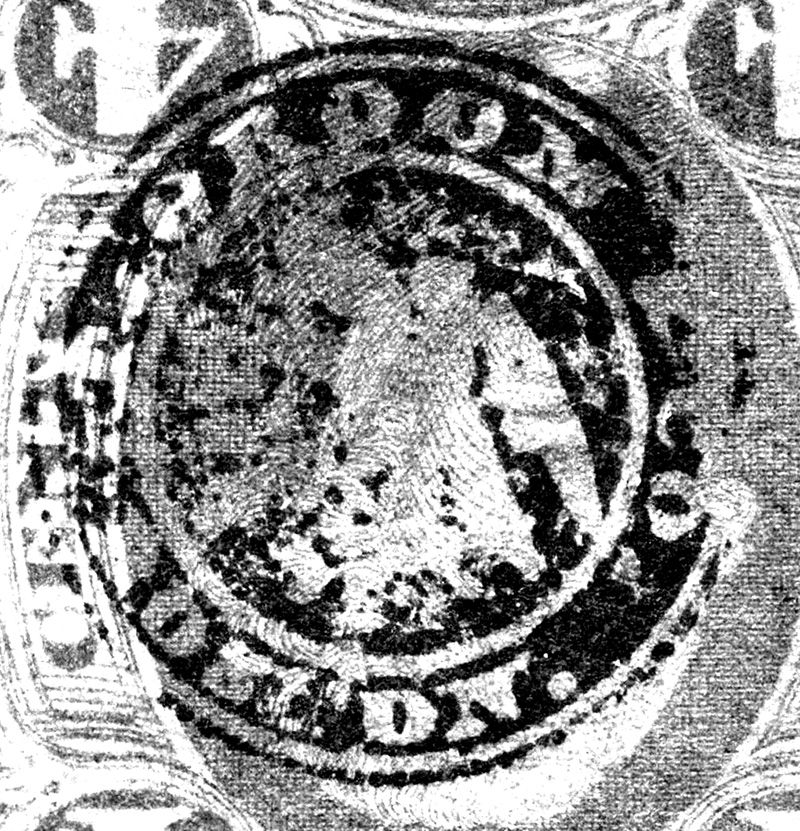 If you have any information or comments about this cancel or stamp, please email me.