Scott Number: R84a Collection Reference No. for Communications: 726
Denomination/Type: $2.50 Inland Exchange, purple, imperforate
2023 Scott Catalog Value (for a single stamp): $10000.00

Estimated Retail Value: $1800.00 What is this?
Cancel Method: Handstamped - Circle
Cancel Color: Red
Cancel Date: August 15, 1863
Cancel or Company Type: Unknown
Numerous faults but unquestionably genuine. The only reported example to date with a red handstamp cancel.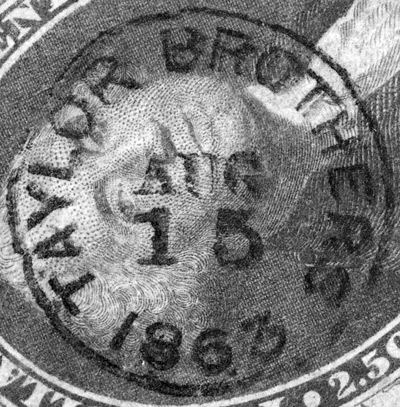 If you have any information or comments about this cancel or stamp, please email me.